Pet City Group was founded in 1988 as a family owned business. From 1988 to 1995 the company operated as importer, wholesaling and distributing pet products to more than 1.500 pet shops in Greece. In 1996, the company expanded its business into retailing, with our 1st retail. store in Paiania, Athens, opening its doors to our customers. From that day on, Pet City Group has managed to become and remain the leading specialty retailer of services and solutions for the lifetime needs of pets in Greece. Up until now, there are 75 corporate stores, 71 of which are in the centre and suburbs of Athens and 2 in Thessaloniki and and 2 in Halkis respectively; recently, we celebrated the opening of our 1st franchise store
in Paros island. Additional to its increasing retail stores, Pet City has also constructed e-shops in order to meet every aspect of our customers' needs.
Currently holding the 32% share of the non-supermarket pet market, additional proof to Pet City's success can be shown in numbers. With more than 3.100.000 customers per year, company sales are increasing by an annual growth of 18%, reaching a total turnover of €38.500.000 in 2019 and €45.500.000 in 2020.
Pet City's owned headquarters and logistics cover an area of 25.000m2, out of which 13.000m2 is the logistic area with a capacity of 15.000 pallets in total and 2.000m2 is the office area. Large part of Pet City's success is owned to its personnel. As a result, the company shows emphasis in the constant training of all employees, providing seminars and training programmes on a regular basis, resulting in exceptional customer service and further evolution in company
ranks. Currently the company is developing its own private label products, in some of the main categories of the market. Pet City's stores are stocked with over 18.000 products, including top of the line brands, with hundreds of items sold exclusively in Pet City. Apart from the numerous products in our stores, Pet City also provides pet grooming services by specialists and offers veterinarian care by trained vets in our larger stores. Moreover, customers can visit Pet City's veterinarian centre "Vet City", located in our Pet City store in Glyfada, equipped with state of the art facilities and experienced veterinarians in its personnel. Today, Pet City Group has focused a lot on developing a thorough marketing perspective so as to enhance and strengthen its relationship with Greek consumers. Finding it imperative to always hear and try our best to please our customers' needs., Pet City Group keeps building
strong relationships with local and international companies to further enhance its inventory, thus satisfying our existing customers and attracting new ones.
The corporate goal for the next three years is to reach 100 stores in Greece, thus continuing its steady expansion. Ultimately, Pet City Group aims to further expand in the next 5 years via retail, wholesale and e-shops in order to acquire 40% of the non-supermarket pet market share.
Pet City is the Νο1 chain of Pet Stores in Greece,
and has grown to acquire the 9th place of Pet Shop chains in Europe.

1988

1996

1998

2001

2004

2005

2006

2007

2008

2009

2010

2011

2012

2013

2014

2015

2016

2017

2018

2019
1988

Company Foundation Founded and operated as importer and wholesaler, distributing pet products to more than 1.500 pet shops.

2001

Buying out CITY ZOO, acquiring a bigger share of the market

2004

Opening of 2 new Pet City stores

2005

Opening of 1 new Pet City store

2006

Buying out GRECOVET and PET CHAMPION, acquiring 5 more new stores

2007

Opening of 3 new Pet City stores

2009

Opening of 2 new Pet City stores

2010

Opening of 3 new Pet City stores

2011

Opening of 3 new Pet City stores

2012

Opening of 5 new Pet City stores

2013

Opening of 5 new Pet City stores

2014

Opening of 9 new Pet City stores

2016

Opening of 2 new Pet City stores

2018

Opening 2 Pet City stores in Thessaloniki, the second biggest city in Greece and 2 new stores in the region of Athens

2019

Opening of 5 new Pet City stores
PET CITY staff members have great expertise in the Greek Pet Shop market and all the products, due to their constant training and participation to seminars.
At PET CITY's main facilities there is a specially designed seminar room with state-of-the-art equipment, where educational courses are held by Greek and foreign speakers from all over the world.



PET CITY ACADEMY
THE KNOWLEDGE IS OUR POWER

Human resources is a particularly important asset for the PET CITY family, as they are inextricably linked to its continued growth and goals, as the leader in the pet care industry. However, an important and necessary asset for the development and utilization of human resources is the effective training. Having the provision of excellent service to our customers as our primary goal, we invest in the training of our staff. That's where the PET CITY Academy comes in.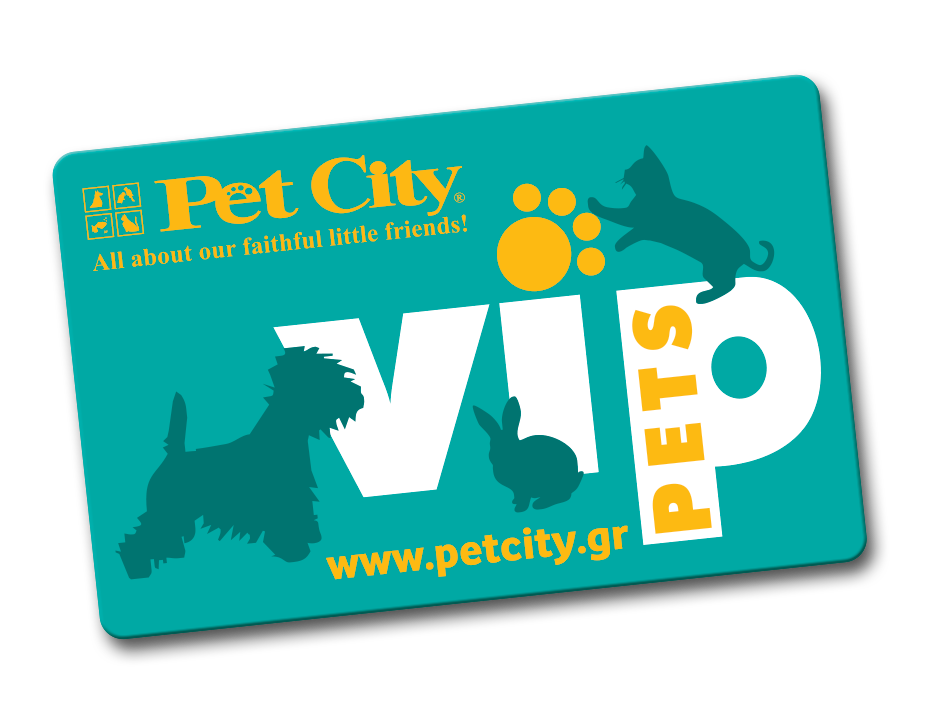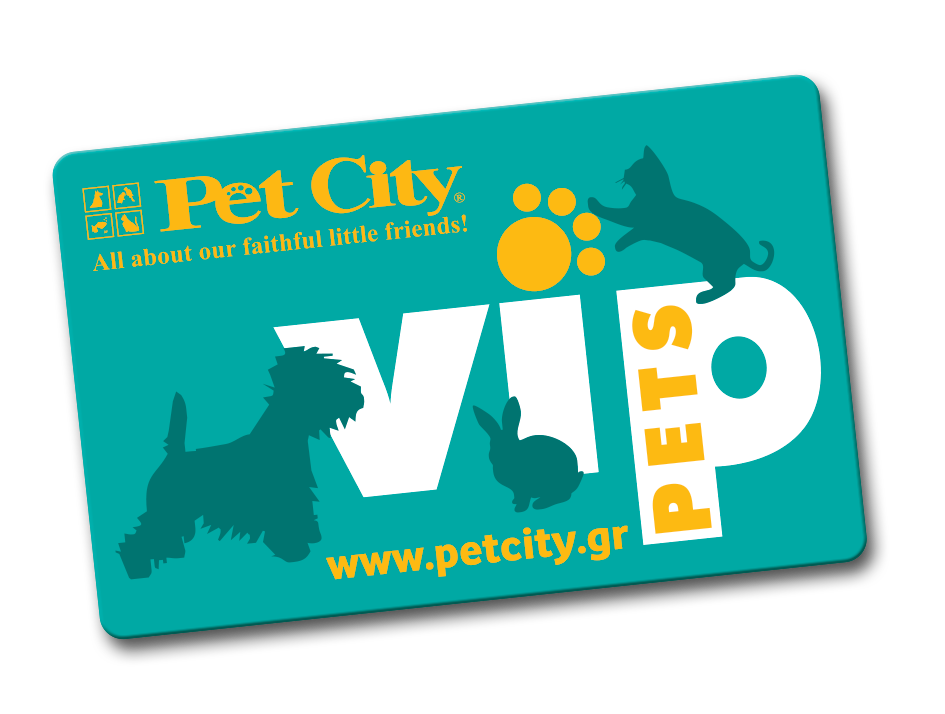 We have been building a relationship for life with our loyal consumers for over 30 years also by offering a Loyalty Card that brings us closer, using more incentives, benefits, opportunities and information.
Our customers are part of our business and by using their V.I.P. Card, they create the necessary conditions to get to know each other better and to understand their growing needs and preferences.
The information gathered from the use of V.I.P. Cards helps us respond to the new trends and to think BEFORE our consumers FOR our consumers.
That is why we are creating a relationship for life that is worthy of our ultimate consumer who is a pet, offering high quality at the most competitive prices.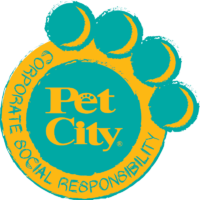 We organize and participate to causes and actions for the protection of animals and the environment.
We support our employees through continuous training and invest in them through educational trips as well. It is our idea that our people should love what they are doing, just like we do. So simple.
We are trying to educate people with our specialized knowledge, by providing advice and aiming to shape a unified culture of how to treat animals with the love and respect they deserve.
All the company's employees are like family to us.
We have direct contact with animal welfare authorities and charities and support stray animals.
We have excellent relationship with hundreds of suppliers in Greece.
We provide free food for animals throughout Greece, wherever needed.
Pet City Group is always on the search for fruitful cooperations, aiming to make the world of pets even better. Thank you!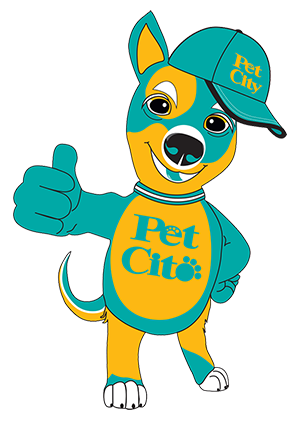 OUR SLOGAN
All about our faithful little friends!
OUR VISION
The creation of a better and more reliable world for all animals!
For seven consecutive years (2013-2019), PET CITY has won the Diamond Business Award from Active Business Publishing and Stat Bank, an award given to the healthiest, most dynamic and fast-growing businesses in Greece.
In 2013, our company was awarded as one of the 500 fastest growing companies in Europe by the IESE Economic School, one of the most renowned and globally recognized Business Administration Universities in Barcelona.

Pet Leader was created in order to supply Pet Shops all over Greece with immediacy, convenience and professionalism.
The basic aspiration of Pet Leader is to be the link between the biggest companies abroad and all the Pet Shops in Greece, no matter their size.
With the main message "Every order counts" the Pet Shop professional has the ability to order directly without the requirement of a specific order volume that can cause delays to the order, as well as to the delivery.
Pet Leader gives direct solutions to the specialized needs of Pet Shops.
It is the steady Partner of the Pet Shop owner who listens to his needs, thinks for him before him and has the ability to ensure the most competitive wholesale prices with large profit margins.
Pet Shop owners  do not need to order huge quantities or have big warehouses to keep the products. PET LEADER does that for them!
With PET LEADER as a partner, Pet Shop owners have the ability to:
• Order their real needs, saving time.
• Supply their Pet Shops with products without commitments of specific order volume.
• Gain everyday motivation which will ensure success.
• Enrich the product line of their Pet Shops with the newest products from abroad fast and easy every day.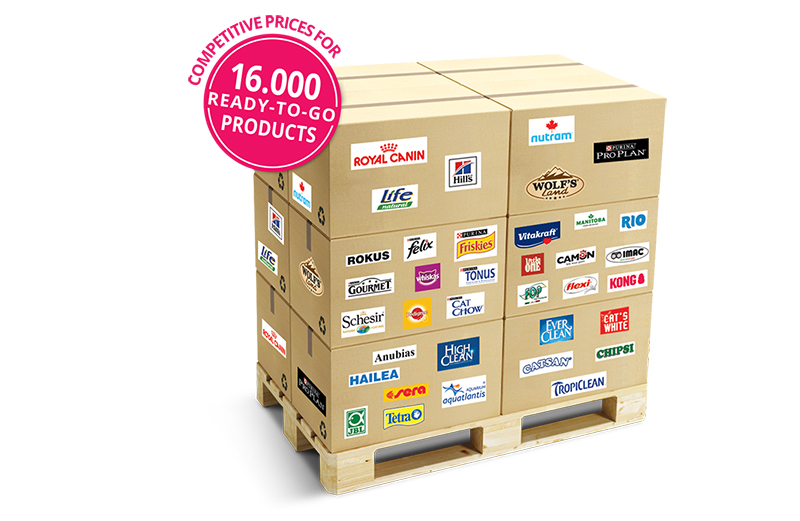 The best prices in the market for 15.000 ready-to-go products!
Fast delivery within 1 to 3 working days
All means of payment
Free delivery for orders over 30 euros
12.000 daily visitors!